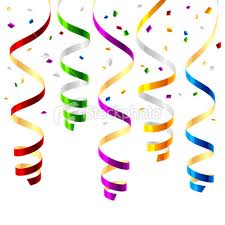 Today's the day! Edge of Black is on sale in all formats - paper, ebook and audio.
There is nothing more exciting that release day. After all the work, the labor, the pain and the joy, your story is no longer your own. It belongs to the reader. It belongs to you.
Stephen King's glorious book ON WRITING tells of a somewhat supernatural contract between writer and reader, a kind of ESP that exists because the writer puts the words on paper and the reader reads said words and a psychic connection is formed between the two entities. Cool, huh? He writes in one time and space, and the reader is able to read his mind regardless of their plane of existence, simply by reading the words.
I'm blessed with exceptional readers, smart, discerning men and women who I value beyond rubies. Readers who make this process so much fun.
So today's post is directed at you, my reader, with my deepest thanks for sticking with me all these years. For sharing me with your friends, for challenging me to write a better book than the last each time I sit down to the blank page. For falling in love with Sam just like you fell in love with Taylor.
I am a writer, yes, but I am first and foremost a reader. And when you look at the volume of books that exist, the idea that you can build a readership is kind of crazy, and most certainly daunting. The fact that you've been with me since 2007, when ALL THE PRETTY GIRLS released, boggles my mind.
So here we are. Nine books in five years. I have to tell you, I never expected this. Never. And I am so incredibly grateful for you. For those of you who've been with me from the beginning, for those of you who've just discovered my novels. For those who share their thoughts through emails, for those who engage on Facebook and Twitter and this blog.
We get so caught up, sometimes, in the process, in our process. We are ARTISTS, damn it. We thrive on the chase, the thrill of the hunt. The creation. And if we're lucky, we get to share that creation with you.
Every book is dedicated to someone. But in my head, every book is dedicated to you.
XOXO
PS: If you can't make a signing and want a signed book — they do make lovely holiday gifts, after all — you can contact either Mysteries or More or Parnassus Books and I'm happy to sign a book for you. If you're digital inclined, I can sign your book too. Just go to Authorgraph.com and request a digital signature.
Sneak Peek!